Welcome to The GradCafe
Hello! Welcome to The GradCafe Forums.You're welcome to look around the forums and view posts. However, like most online communities you must register before you can create your own posts. This is a simple, free process that requires minimal information. Benefits of membership:

Participate in discussions

Subscribe to topics and forums to get automatic updates

Search forums

Removes some advertisements (including this one!)

Guest Message © 2015 DevFuse
Notices
[March 2012] February (and January) Stats: Did you make it to the top ten posters? Check here

0
"New Age" Quantum Mechanics
Posted 12 August 2011 - 07:22 PM
Bwahaha!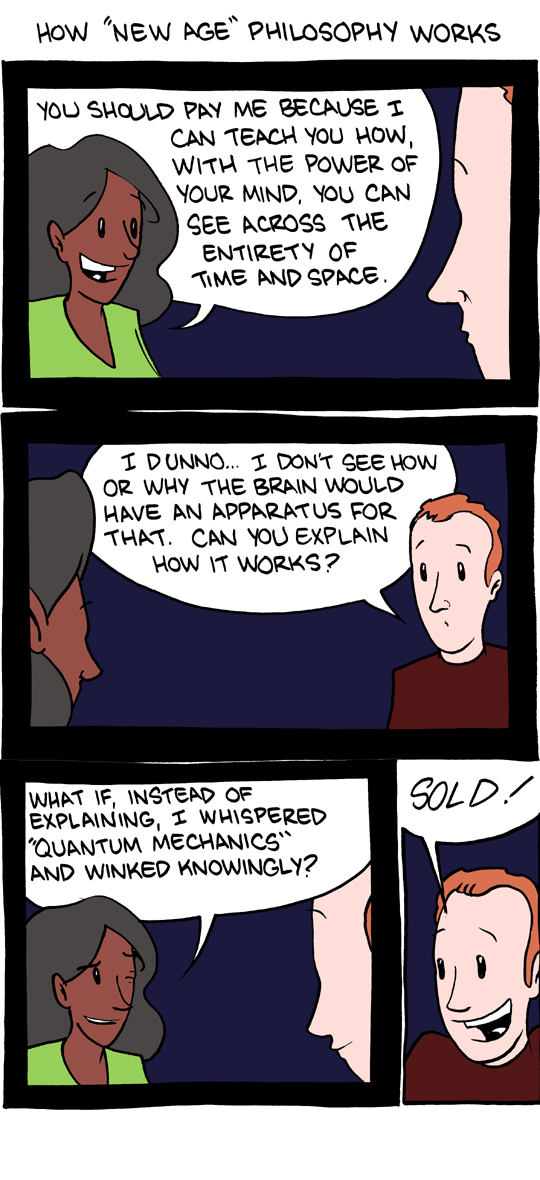 What is education? Properly speaking, there is no such thing as education. Education is simply the soul of a society as it passes from one generation to another. Whatever the soul is like, it will have to be passed on somehow, consciously or unconsciously, and that transition may be called education. ...What we need is to have a culture before we hand it down. In other words, it is a truth, however sad and strange, that we cannot give what we have not got, and cannot teach to other people what we do not know ourselves. -G K Chesterton.
www.LifeAfterLiberalArts.com
You've Graduated, Now What?
How To Ace The GRE.
---
Posted 15 August 2011 - 06:11 AM
This is hilarious, especially considering that a friend and I just recently discussed quantum theory.
"No one can be a great thinker who does not recognize that as a thinker it is his first duty to follow his intellect to whatever conclusions it may lead." --John Stuart Mill, On Liberty
---
---
0 user(s) are reading this topic
0 members, 0 guests, 0 anonymous users