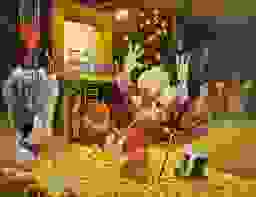 So, a lot has changed since I last posted. I received two offers in quick succession and now I'm currently in LA and have visited both schools and talked to the graduate advisers.
What a whirlwind!
I came to LA intent on attending the public school because I thought that their tuition waiver would be the most beneficial and I had heard better things about their reputation and connections, professionally speaking. Now that I've talked to both schools, things seem to have completely flipped on their heads.
Unfortunately, $$$ seems to be the only thing on my mind these days. The reputable state school has informed me that I'm 4th on the list for tuition waivers (when they usually only distribute to two students), which had me feeling crestfallen for a whole day. How could I possibly attend that school having to possibly pay 1 year of international student tuition? Prohibitive to say the least. It didn't help that all the faculty were very complimentary and kind to me during my visit.
I visited the private school today and they seem to be awash in funding. I had already been offered a Teaching Fellow position but was worried about how it might only just cover my tuition and leave me with very little beyond that. I was shocked, then, to find that the graduate director began very strongly attempting to "poach" me, after I mentioned I was waiting on final financial information from the state school. What followed was basically a sales pitch, which just by the nature of being a pitch, made me hesitate. But the additional offer of funding above and beyond the Teaching Fellowship pay blew my mind. It was like comparing apples and oranges when I put the funding situation of the state and private schools side by side.
So now the question roiling in my mind is this: is it reprehensible to choose a school purely based on money? I mean I think that may be the case for Ph.D programs but I've heard again and again that paying a single penny for a humanities MA is a death wish and I would be a fool to consider it. The private school's offer addresses this concern (and then some) but I wouldn't feel totally comfortable on an intellectual level if that were the only thing to inform my decision.
I have a lot of thinking to do.