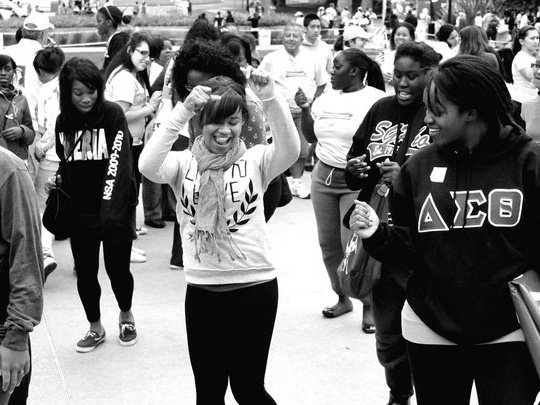 Content Count

14

Joined

Last visited
Recent Profile Visitors
The recent visitors block is disabled and is not being shown to other users.
School counseling- in which most MSW's can receive these positions- can make up to 70-80,000- depending on the state and public/private school setting. Positions in the school setting within the department of education tend to have higher salaries. Im not necessarily saying its a starting salary, but it is very possible. In the non profit sector, ive definitely never seen anything in the 70-80,000 range, and those are the typical places where I have worked. So I think as you mentioned its a matter of location, field, and career advancement within that space or institution.

@Ashleyep95 Hey Ashley! Im sorry to hear about the rejection from Sac State. I know you will find a great fit school for social work, perhaps it just wasnt meant to be. Have you considered any other schools that may have rolling admissions deadlines? I would encourage you to look at some more of the CSU's, I know some of them may have later deadlines, and it might not be too late! Rejections are hard - I was rejected from UC Berkeley and that was one of my top choices, but im feeling good about it now. My situation is a little different because I applied to many schools, so this is why I encou

@AutumnSweater no news from me! I'm concerned because if we hear back in April, who knows when we will receive financial aids packages. I feel like this program is all over the place lol

Is anyone else deciding on UW but deeply conflicted by the tuition and fees?

Hey all, Glad this thread was started. Also very helpful in me making my decision making process. I have undergrad loans of about $40,000. I am looking at PSU, San Jose state no UW as options, and was accepted into UW and PSU. UW is very very expensive, in which I would be $100 in loan plus my undergrad loans, where the other schools would be a combined 56-64,000. Although UW has the name and fabulous program, it is wildly expensive. i am comfortable in taking out close to $60,000 in loans- this is a career move, I value the flexibility of social work and you could make up to

Hey all! I was accepted last week! I believe 3/17! So exciting! I'm sure for me, it's between Portland state and UW. Still making my pros/cons list. Anyone considering PSU on campus housing?

@AutumnSweater wow such a long time! Im going to call every so often. I am more than sure they are aware that applicants are applying to other schools with more fixed deadlines so there has to be a way around this extended decision time frame.

Anyone hear from San Jose yet?

For folks who applied for the UW Day program and waiting to hear back on financial aid... you should definitely call the office and ask if they have a package ready for you. It worked for me, I have my package already.

@flowerthor I was just recently accepted into Portland state as well! I guess Im basing preference on: funding/financial aid, location and diversity of city, along with student campus feel, and if there are supportive services for students, in particular, women of color, within the program. Its going to be a difficult decision! I applied to an amazing graduate assistantship at UW, but unfortunately, the hiring process may be a bit lengthy, as they dont start until April/May with decisions. If I were to receive the graduate assistantship, I would accept at UW hands down. SJSU

@Anne_Kathleen Yep, I called and she was able to release the package, but you have to set up your UW ID and password in order to access the actual letter.

Hey all, I made this account for this just recently, I love the updates and hearing about admission decisions. I applied to: University of Washington, UC Berkeley, San Jose State, Portland State, and Hunter College. Acceptances: UW Rejection: UC Berkeley Everything else pending! What I know is that Columbia is a very expensive program, gives very little funding...I actually withdrew my application because I feel like it is way too expensive and the program quality is not that hight- just based on feedback from friends who have went through the program. But ju

Hey all! I was accepted 3/14. They didnt include the financial aid in the email, but they will send out a notice literally the next day. I spoke with the financial aid office, a rep. talked me through my options and was very pleasant and upfront. I now have my financial aid award letter. Waiting on schools for responses: Portland State, San Jose State

Hey all! I am still waiting for SJSU as well! I finally caved in and made an account for this. Does anyone know when the Decision to commit is for SJSU? It seems like they take a rather long time to let folks know. Anyone else apply to Portland State? I was accepted into the University of Washington, rejected from Berkeley, and waiting on these last two. Good luck everyone!