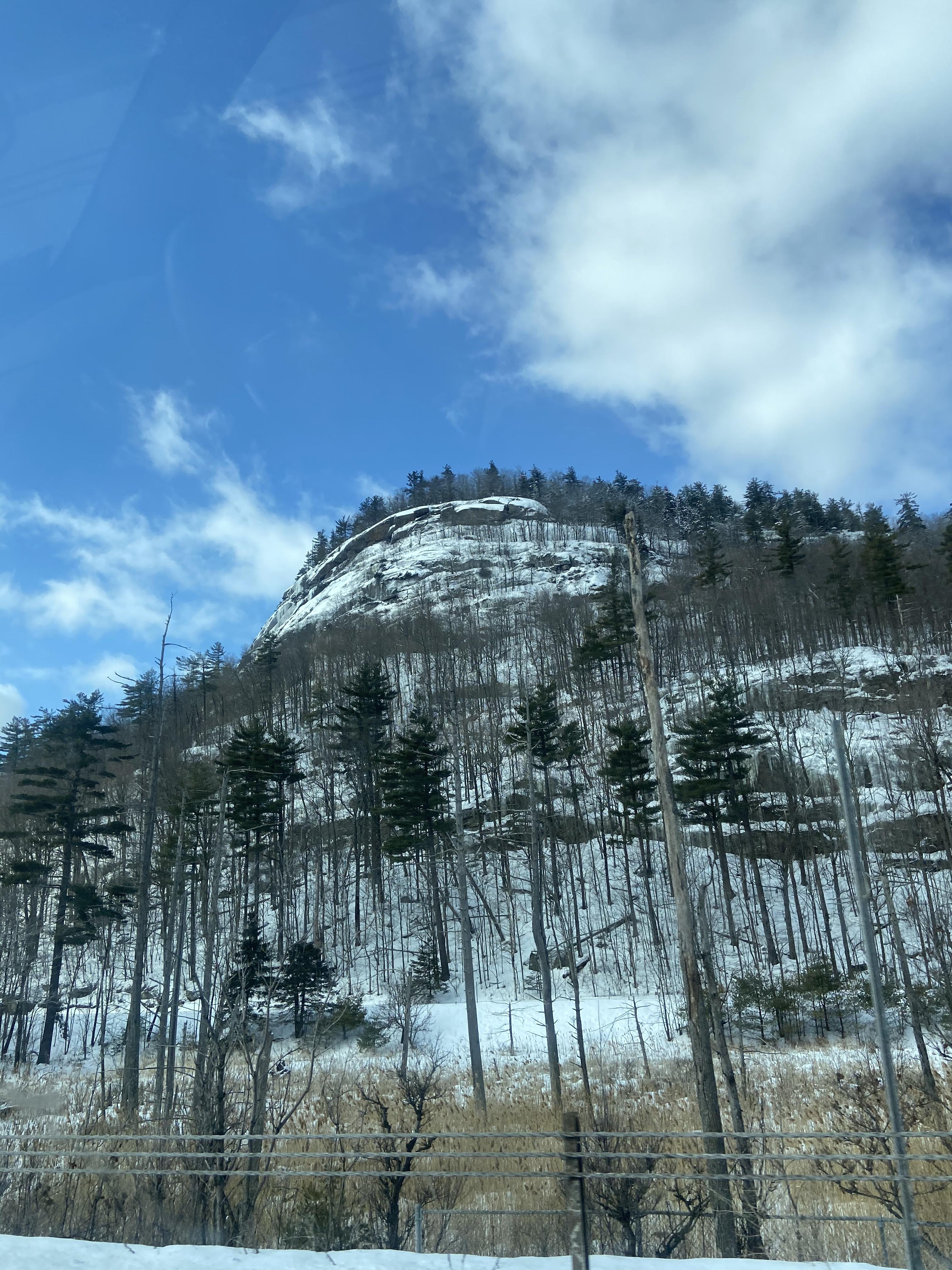 Content Count

73

Joined

Last visited
Profile Information
Location
Application Season
Program
This is old but I figured I'd answer as someone who chose Plattsburgh out of other NY colleges. I chose Plattsburgh because the previous cohorts and professors are very tight nit and having that support system is extremely important to me. I chose them because my last semester will be an externship that I can complete pretty much anywhere. Everything is nice and close together and it's a smaller SUNY so I get SUNY pricing but not many distractions. The location isn't really ideal tbh though. It's about 6hrs away from me and I live in NY. Though it is cool it's so close to Canada and I'm hoping I can visit often. The cold weather isn't really a problem for me I prefer it. I also chose it because they are trying their hardest for diversity and to teach diversity in a SLP lens. Coming from someone who's worked with an SLP who asked, "i don't know why they have to be bilingual and know Spanish" , I think it's important to teach and truly believe in diversity in SLP. I wish they had a bilingual aspect because yeah I'm struggling with my Spanish but it would've been cool if they had it. It's not all that important to me right now because I have a ways to go. So yeah I chose Plattsburgh because I needed a smaller school with people who'd care about ME as a person and help me reach my goals. I start in the fall and I'm so excited!!

gigislp

reacted to a post in a topic:

To wait or not to wait

pomegranateleaves

reacted to a post in a topic:

To wait or not to wait

I completely agree. Knowing they have a place next fall changes things and makes the decision more challenging. I've already I had time to gain experience, travel some and live. So I was READY to start school. I think it's hard when you are ready right now to start. I agree it's about the journey but also the ending. The ending is a new beginning and the finality of being done with the schooling aspect. Op has a lot to think about.

snoozer

reacted to a post in a topic:

Grad School Chances/GRE Help

bibliophile222

reacted to a post in a topic:

To wait or not to wait

Daisy7200

reacted to a post in a topic:

To wait or not to wait

That's interesting. I wonder if not having my BA in COMD will hinder me in the long run. And why the BA was important for her to have.

Wow I can't believe they wouldn't allow you to add that course to the fall especially during a time like this. I would personally go with the private school and start. theres no guarantee the state school would accept you again next year. Do amazing your first year and then see if you can get an assistantship or fellowship and get free tuition the following year. If you can take on the debt and you know you would lose motivation if you didn't start, start now. If I didn't get into a state school I would've gone to a private school in or out of state. I just want to be a SLP already and I knew if I didn't get in it would be hard for me to keep trying.

For my template personal statement (that I wrote specifically for one college lol) I wrote about how I became interested in speech and how that moment shaped my career choices. I became a preschool teaching assistant, worked with special needs older kids in an after school program and did ABA. I wrote about what I learned from them and how it fit into my life goals. I also tied it together with saying heyyyy look at all this broad experience I have. I'll make a great speech therapist because I'm well rounded. Lol and I ended it with basically saying I will be a speech therapist and a good one and I think your school is the right fit for me and I you. I applied pieces of this to each statement I wrote. It gave me a starting point for each one and honestly made me less anxious. If you can find someone to read your statements that's a BIG help. My cousin picked them to shreds but we talked through each one and that made me really confident in what I wrote. Even when she didn't pick them apart it helped to have someone just read it. Also thanks for the info! I love hearing about different form of speech therapy.

Hi! I applied to Suny Plattsburgh, university of Redlands, iona, LIU Brooklyn, CUNY Brooklyn, CUNY queens, western Carolina university, Buffalo state college, St Joseph's (I know I was missing a class for them but I can't remember), edinboro, and I can't remember the rest sorry!! But I had so many more I was considering and I had the prerequisites for. As you can see most of them were in NY.

snoozer

reacted to a post in a topic:

Grad School Requirements

You could always call a grad program and ask them. When I was filling out my completed coursework documentation I had to email the grad school I was applying to to make sure the classes fit. You're right classes do seem similar so it can be confusing.

I also think you're a competitive candidate with those grades and your experience! I'm not good at standardized tests either. I took my GRE once and got an average score and wished for the best. I got too anxious to take it again but I'd say retake it and see if you can do better. It never hurts to try and see. The Manhattan Prep GRE books are amazing and a great tool!! They have 8 different books based on which areas you need the most help in. You should give them a try! And work on that personal statement!! I honestly believe that's what got be accepted into grad school. If you don't mind, could you tell me what you do as a teletherapy aide? Sounds interesting.

Retaking classes and doing well always shows growth. One bad grade won't tank your application. A lot of colleges look at you as a whole and not just grades especially one D four years ago. I applied to schools with a C+ in bio and it didn't stop me.

experienced_needpaper

reacted to a post in a topic:

Speech Masters programs with lower GPAs

gigislp

reacted to a post in a topic:

Non-SLP Major, Already Graduated, Deciding about SLP Post-Bacc

I did my post bacc online at longwood university and as soon as I got all my paperwork in I was able to enroll in classes. I didn't have to apply and them accept me I just had to apply, get whatever I needed in and take classes.

I decided on a post bacc because I figured if I did one it would cover almost everything I needed. I wasn't necessarily missing a class that was required but aural rehabilitation would've been nice for me to take. I found that out during interview day. It wasn't a problem for my school or any I applied too. But you can always ask the programs you like if you're missing something. Also I agree, have a list of schools you want to apply to and what they require. It'll be easier to make sure you have everything done. Worse comes to worse you could always take the courses the summer before you start if you are missing something. Or have it added to your grad courses if that's an option.

@nwslp thank you so much for sharing your experience! I especially like your last bit of advice. I've read some other posts that sad it's hard to get a medical CF or job there after your CF. I honestly don't really know if I'll enjoy working in a hospital so I'm excited to see if I will if I'm able to while in school. I've always been stuck on working in a hospital in some capacity and I love children so I figured working in a children's hospital would hit all the marks.

I am very excited to start grad school in the fall. I often feel as though I'm "missing" something. There's so much information out there on SLP that I haven't seen. So I wanted to ask those who have already started their career as an SLP, what are some things you wish you had known before you graduated? Is there anything that would've made you reach your goals more efficiently or made the process easier? For example, my ultimate goal is to move to Boston and work in a children's hospital, do you have any advice? Do you have any externship advice? Thanks!

gls2814

reacted to a post in a topic:

Graduate housing or nay..

That makes sense! Thanks!